Source: the history of the Abacus / Kevin Samoly, Miami University.
The abacus is a counting tool that has been used for thousands of years. Throughout history, calculating larger numbers has been problematic, especially for the common uneducated merchant. Out of this necessity, the idea of the abacus was born. Solving problems on an abacus is a quick mechanical process rivalling that of modern-day four-function calculators. After first addressing basic counting procedures and memorizing a few simple rules, students can use the abacus to solve a variety of problems. The abacus is a timeless computing tool that is still applicable in today's classrooms.
The abacus was first used by the Greeks as a mathematical instrument over 2500 years ago. Archaeologists have found ancient discs in Egypt, resembling those found on abacuses. This serves as proof that ancient Egyptians also made use of this instrument and that Africa has always been adept at handling numbers.It has significance for our investment process in that time, calculations, numeric values and human nature all come together to create the possibilities within an investment portfolio over the years that have been and those yet to come.

PORTFOLIO
Over the past 13-years, PAPEfunds has invested in over 37 businesses across various industries.
The three principals have an association that stems back to 2006 when Zuko Kubukeli and Guy Baxter were the two founding partners of the Evolution One Fund, Africa's first clean technology private equity investment fund. Together with three other founding directors, Zuko and Guy raised USD94m for Evolution One Fund, primarily from European DFIs, and successfully deployed this capital into a portfolio of renewable energy and clean technology investments in South Africa.
PAPEfunds has a vibrant, goal-directed culture with a team that has a proven track record of raising investment capital and simultaneously deploying capital into pedigreed portfolio investments. We have a youthful but mature and experienced culture, founded on the principals of ensuring the highest levels of ethical, financial and fiduciary compliance.
Our actions are governed by our values in every aspect of our business. It is our objective to create value through innovative investment solutions born in an atmosphere of collective responsibility, individual accountability, and consummate professionalism. We believe moral and ethical business practices cannot be separated from financial returns.
PAPEfunds successful track record in identifying attractive commercial enterprises and converting these into portfolio investment opportunities with rates of return that are significantly higher than the averages of returns of SA PE funds with similar vintage years over the past 9-years.

OVER A DECADE OF EXPERIENCE
Notice
: Undefined variable: the_timeline in
/home/papefvic/public_html/wp-content/themes/movedo-child/functions.php
on line
42
Notice
: Undefined variable: data_timeline in
/home/papefvic/public_html/wp-content/themes/movedo-child/functions.php
on line
92
FUND III
PAPE Fund III, a new private equity limited liability partnership fund capitalised at ZAR950m.
Fund III Portfolio Companies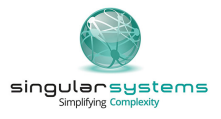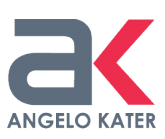 Laser Logistics is one of the largest independent logistics businesses in SouthAfrica and through its operating entities Laser Logistics (Pty) Ltd, DPD Laser Express Logistics (Pty) Ltd and GAC Laser International Logistics (Pty) Ltd, and its international partners is able to provide end-to-end logistics solutions across all industry sectors. Laser's international partners GeoPost and GAC are leading international businesses and provide Laser with an extensive network linking more than 230 countries and territories worldwide.
Singular Systems has its legacy and strong history in developing bespoke software in the financial technology services sector since 2002. The core competency of singular systems is the development of bespoke software for clients, including many large blue-chip corporates, especially in the financial services area, such as Ashburton Fund Managers, Prudential Investment Managers, MMI Group, MultiChoice, PN 1&2, Welkom Yizani, FirstRand, Nedbank, Sanlam and Old Mutual.
Angelo Kater is a South African company that specialises in speciality mobile concept conversions of panel vans to long distance taxis, ambulances, buses, border patrol vehicles and other special conversions. The Angelo Kater group was established in 1965, initially focusing on supplying auto trimmings before becoming the leading integrated autobody converter of panel vans in South Africa. Its continuous product development and high-quality workmanship is reflected through the unique and innovative product and service offering available, harnessing every need of the individual client.

OUR TRACK RECORD
PAPEfunds boasts a successful track record in identifying attractive commercial enterprises and converting these into portfolio investment opportunities. To date the team has been able to achieve the following fund returns on its first and second funds in the series: